News
5 Office Designs To Inspire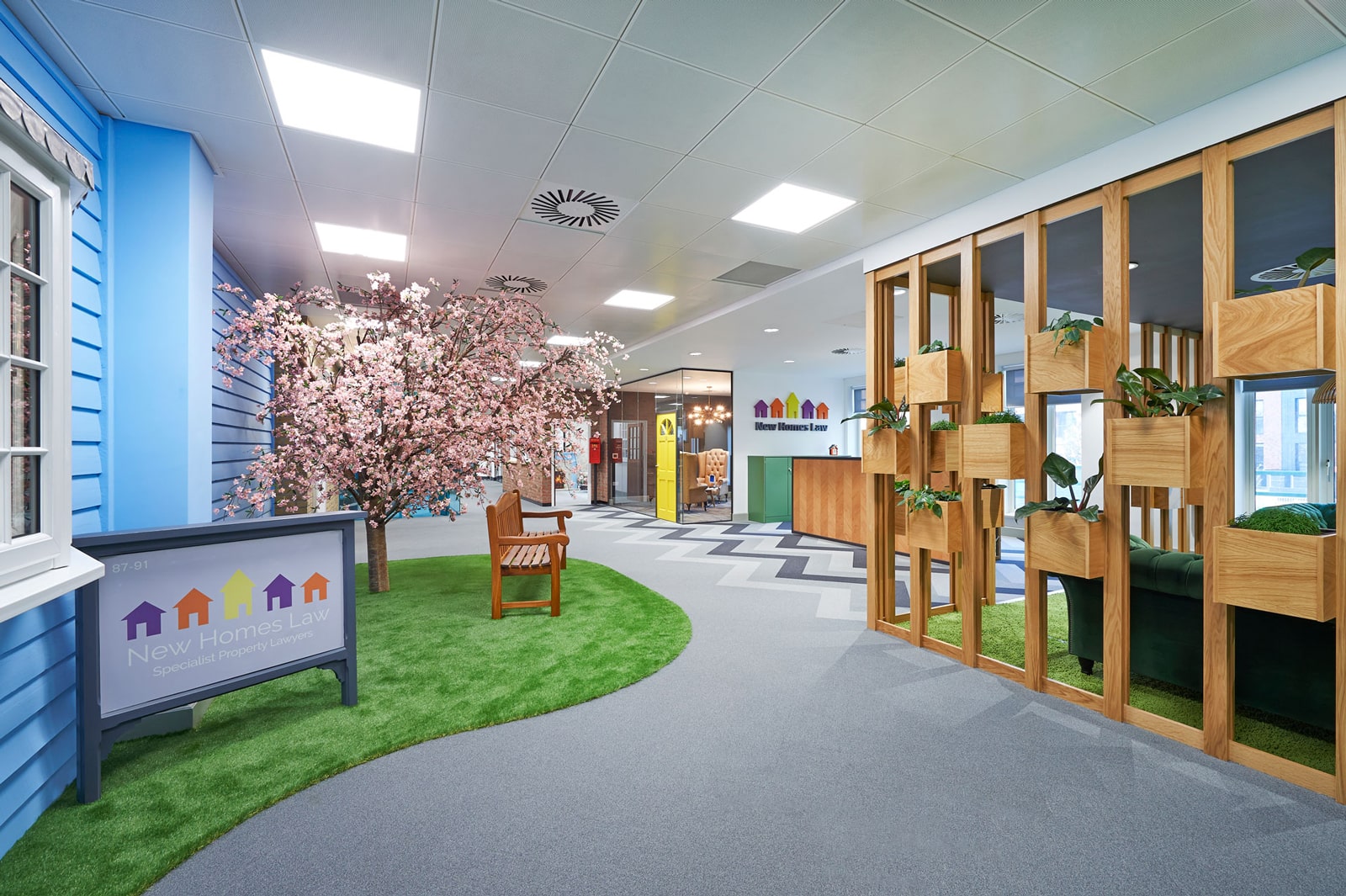 We're bringing you some serious inspiration from around the globe to inspire your next office makeover! From minimalistic, to tonal takeovers and all things futuristic, here's what's been catching our eye this month!
Make it minimal
If you haven't heard of Billie, they are a female-first shave and body brand based in New York, their office space caught our eye for its neutral aesthetics and clean hues. The details in this project make it totally unique, the non-traditional lighting and squiggle shape desks to name a few…
Packing personality
One of our very own designs here at Spacio is packing a whole lot of personality. New Homes Law wanted to showcase the business and its fun personalities throughout the office design, and that's exactly what we delivered! From chic cherry blossom trees, to street fronts and an instagrammable planter wall, our client couldn't be happier! Discover a bright space, full of pattern and quirky features here.

Tonal takeover
Bakken & Bæck, a digital company in Oslo is making a quirky style statement with tonal everything! The walls and ceilings painted in the same colour makes everything flow and come together perfectly. The space is seriously futuristic, with a nod to Scandinavian style… We're a huge fan of the circular doorways and curved edges on furniture, which play on the space vibes. Discover the office tour here.
Hiking heaven
If you haven't seen Slack's HQ in San Francisco, get ready to be inspired. The design idea was taken from Slack's CEO, Steward Butterfield – who is a budding hiker, who takes time every year to spend time in the wilderness. The whole office is inspired by deserts, forests and mountain peaks. The space is split over 10 floors, with topographical themes on each floor, every detail is incredible, go check it out here.
Coastal in Chicago
This Chicago office oozes coastal vibes and is a nod to the financial firms roots from when they first began in Sydney. So, what caught our eye? Firstly, the stylish wicker chairs, channelling that beachy laid back vibe. But that's not all, this office space is filled with cool features, including a napping area! Ready to explore?
Looking for more office inspiration? Our experts predict the office design trends for 2020 on our blog, click here to discover!