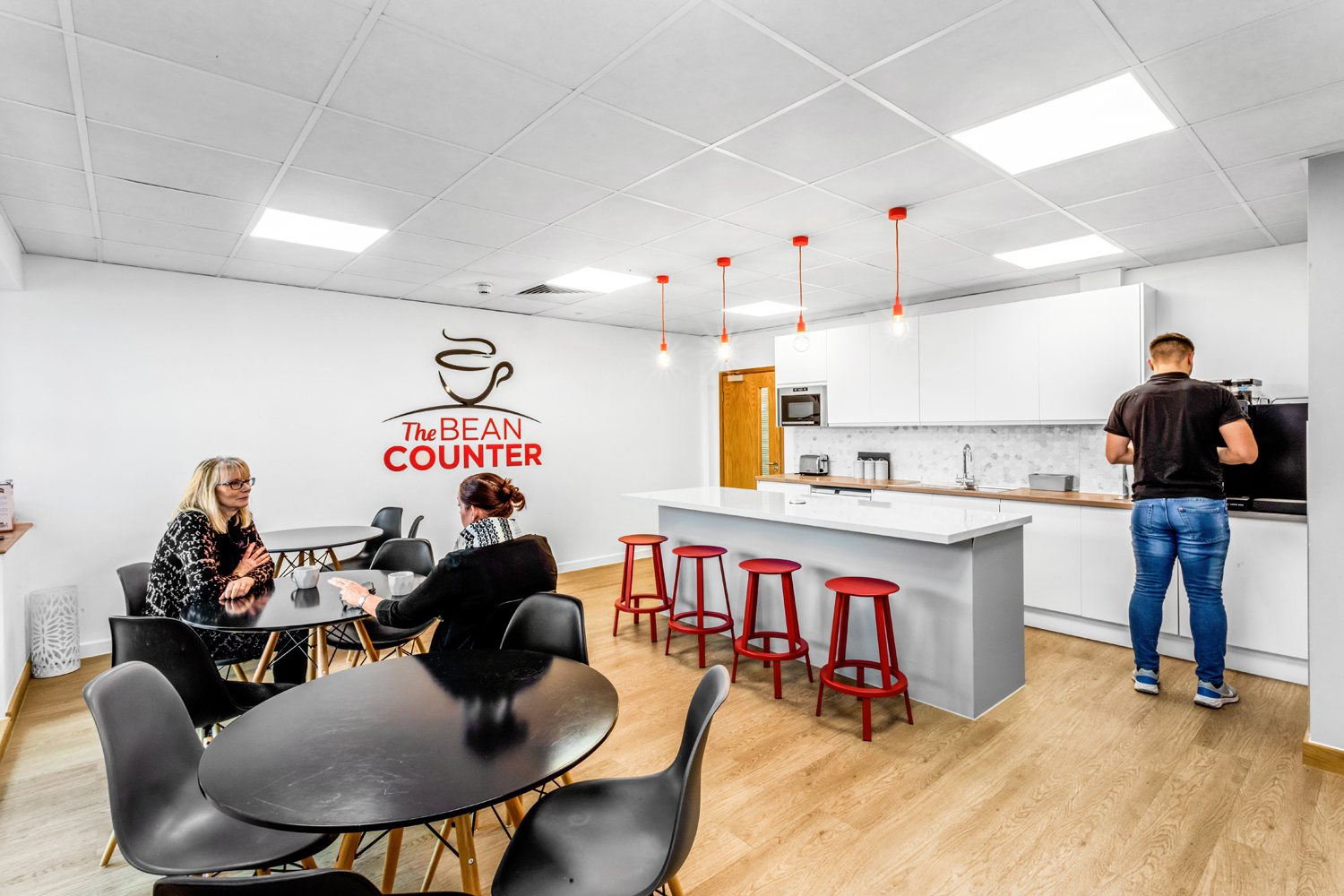 Ensors
Location
Ipswich, Suffolk
Introduction
A lease of new life for leading accountancy firm
Ensors have over 130 years' experience of all aspects of accounting for East Anglia's leading industries. When looking to create a new working environment for their team in Ipswich they approached Spacio to help birng their vision to life.
PROJECT JOURNEY
The Brief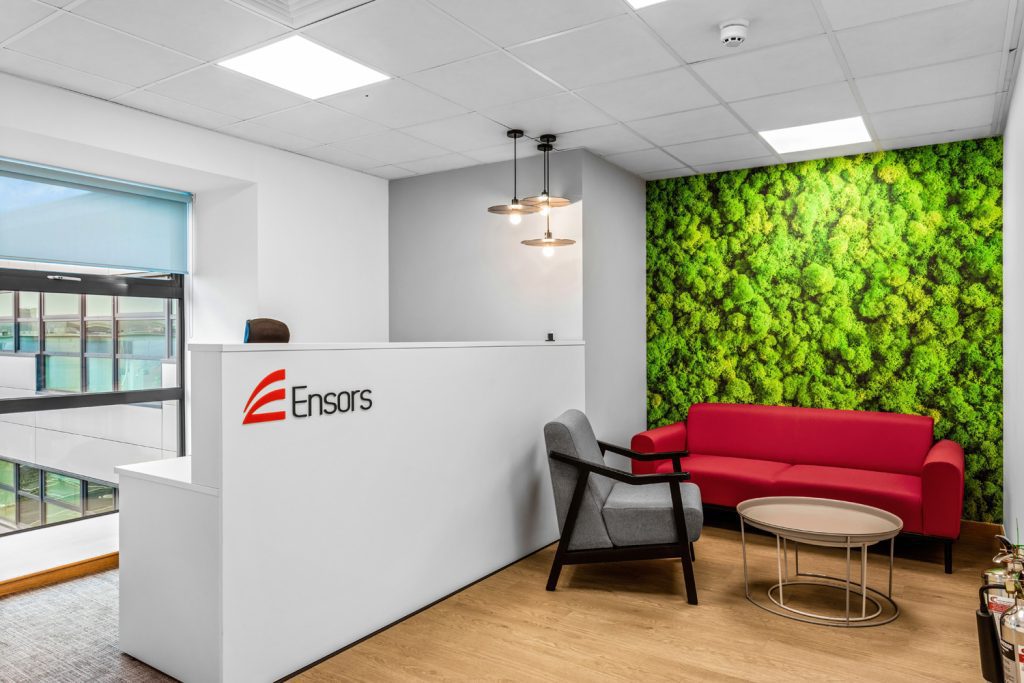 Ensors were coming to the end of their lease on their building in Ipswich which was a converted Theatre and had been their home for over a decade. Inaitially they looked at staying in their existing building but were activily considering other properties in the area too.
The brief for the project was to create a space that would encourage collaboration and creativity, while also being functional and efficient. They required soft and traditional meeting rooms, a kitchen/breakout space and an open plan office to allow for collaboration and activity-based working. It was important that all staff were located on one floor to help encourage collaboration across departments.
PROJECT JOURNEY
The Space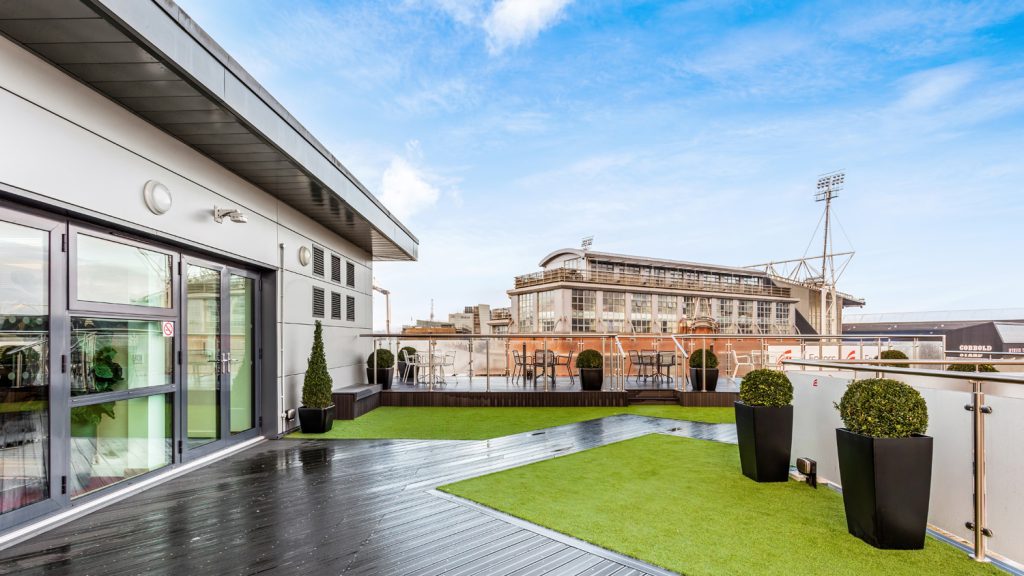 The new office space was selected and was conveniently located in the Connexions building, just a stone's throw from the train station and Ipswich Town Football Club, offering their clients and staff great access to their offices and the town centre. Having worked in their previous location for over 25 years, in a building that had three floors, moving the team to a single floor plate involved a high level of planning.
Team structure, meeting rooms, collaboration spaces and most importantly acoustics had to be considered. The building also offered a roof terrace with views across Ipswich and an attractive outside space for functions, agile working and breaks.
Working with existing rooms, building flow and sustainability, the build worked to retain as much original elements as possible. Centralised support spaces allowed for more space to be given back to larger working spaces, and collaboration points gave a visual and physical separation between banks of desking.
Natural light was also key to the success of the move, with wrap around glazing to the building, the workspaces were placed with the light levels in mind. Private offices were placed on the opposing walls to ensure the light would be shared evenly.
Aesthetically the design was built around Ensors brand, finding tones and textures that complimented the striking red. Small architectural details were added into the scheme to visually improve an otherwise flat space. Alongside these, planting was integrated onto storage and dotted around the office, bringing the outside in and softening the design.
PROJECT JOURNEY
The Impact
The new office space has had a positive impact on Ensors' business. The move has helped to improve collaboration and communication, and it has also created a more productive and efficient working environment for the team. The new space has also been well-received by staff, who are now more motivated and engaged in their work.
Discuss a project with us
Creating a plan to achieve your objectives.
Whether you are refurbishing or moving, Spacio offer a range of workplace design and build services from space planning, office fit out, office refurbishment and relocation, project management and workplace consultancy,
Let's create the space to do your best work.