Insights
Touch: The Tactile Elements of Office Design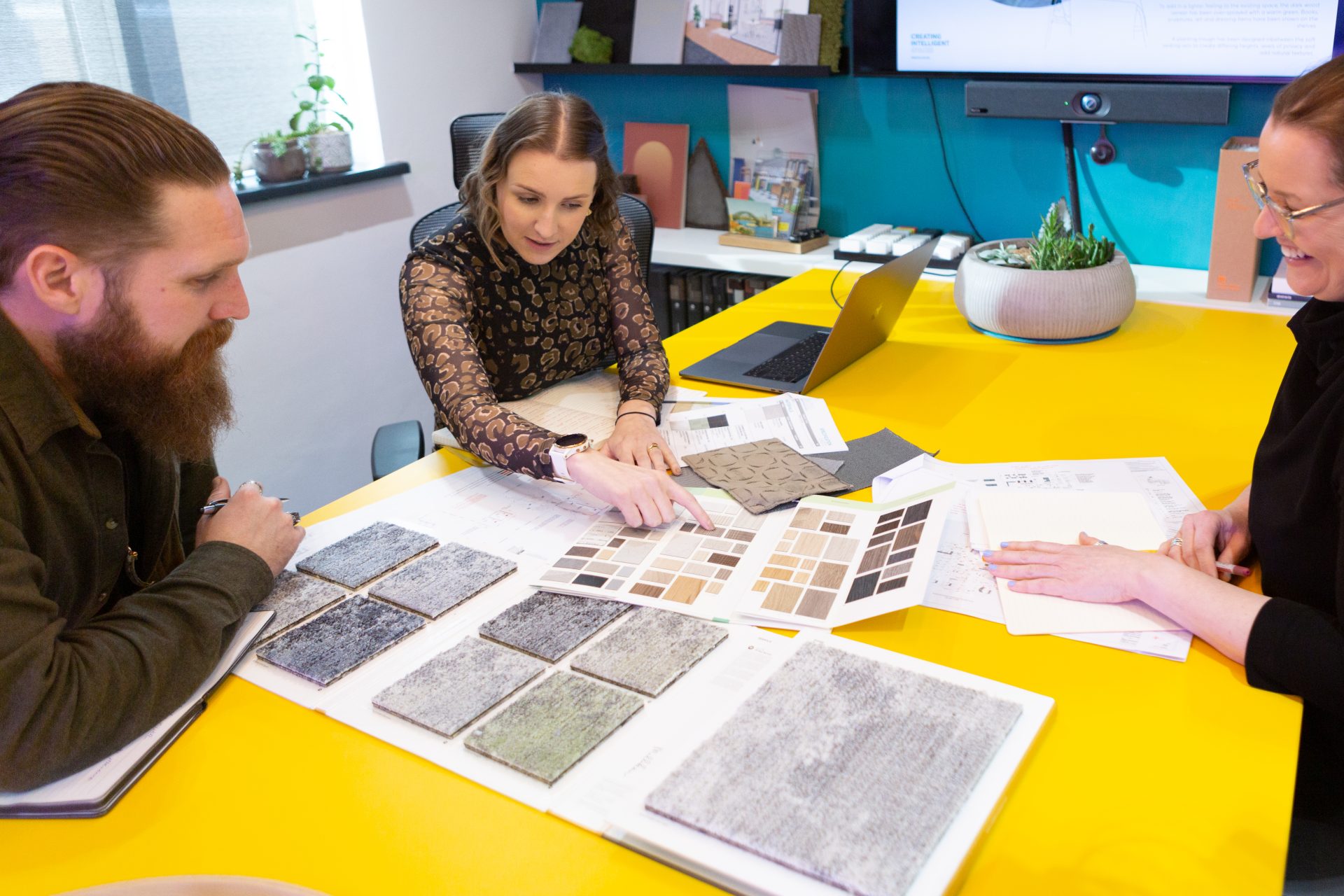 Office design is not just about creating visually appealing spaces; it's about crafting environments that engage all the senses. Tactile elements, which involve the sense of touch, play a crucial role in this sensory experience. They encompass a wide range of elements, from the texture of materials to the feel of furniture and surfaces.
Tactile elements contribute significantly to the comfort and well-being of employees. Soft, plush upholstery on chairs, sofas, and cushions, for instance, can enhance comfort during long work hours. By incorporating these elements into office seating, employees can experience physical support and relaxation, reducing discomfort and stress.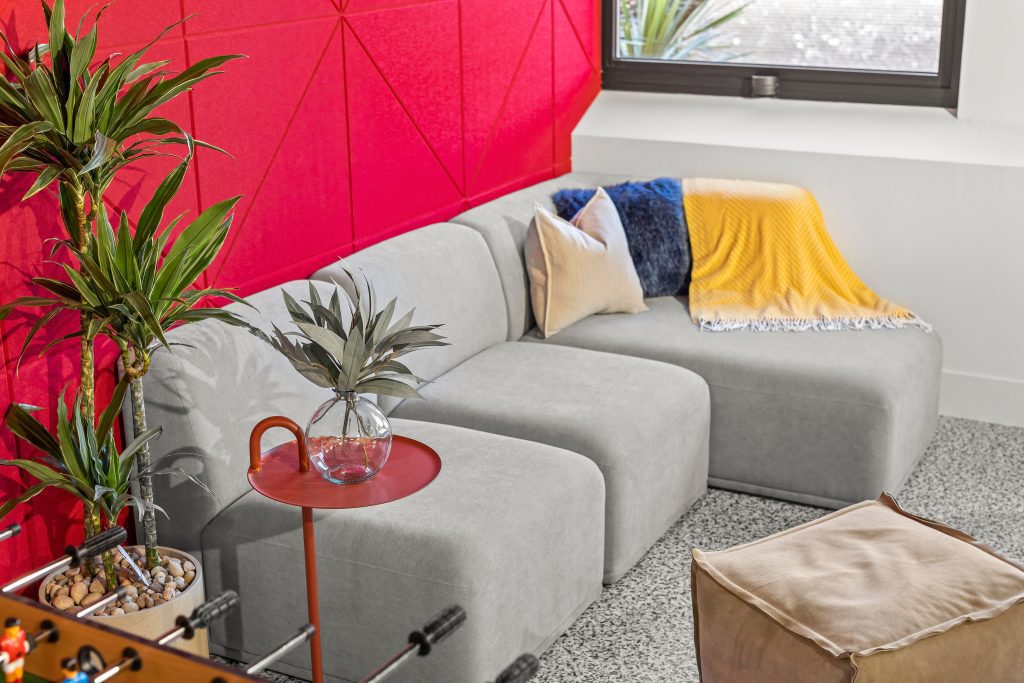 Texture and Material Selection
The choice of materials and textures can evoke different emotional responses. Incorporating natural materials like wood and stone into office surfaces can create a warm and inviting atmosphere. Alternatively, sleek, and smooth surfaces can convey a sense of modernity and efficiency. The tactile experience of these materials influences how employees perceive and interact with their workspace. Furthermore, these elements can be used strategically to reinforce a company's brand and identity. Customised textures, such as embossed logos or patterns, can be integrated into furniture, walls, or flooring, making a lasting impression on both employees and visitors. This tactile branding reinforces the company's values and culture.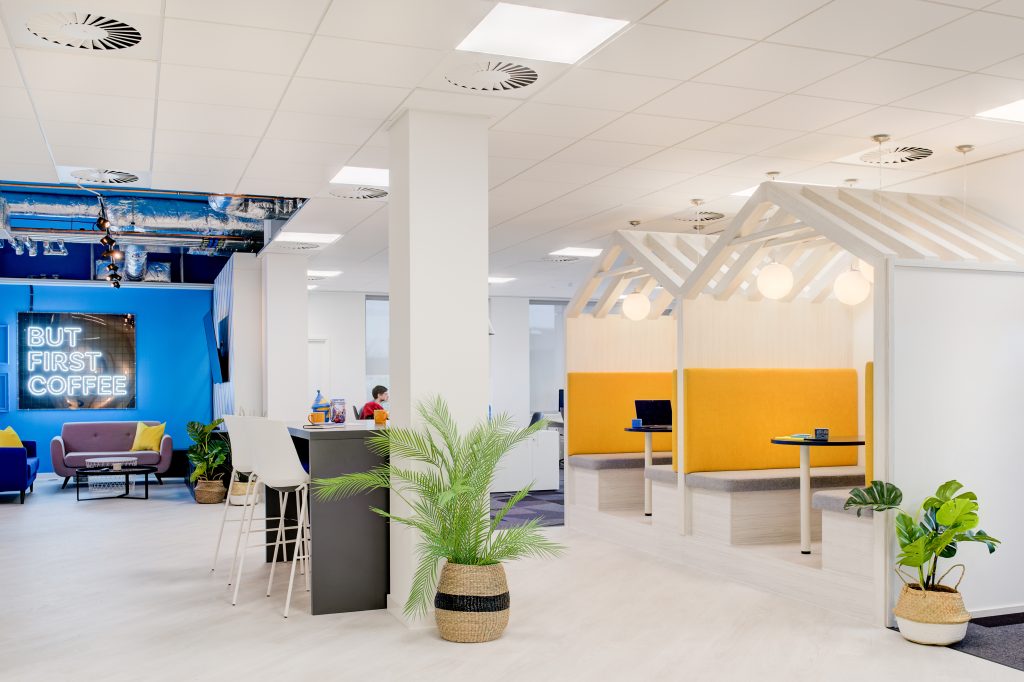 Enhancing Productivity and Creativity 
The power of tactile elements in office design extends beyond aesthetics and comfort; it can also have a significant impact on productivity and creativity. For example, adding writable walls with a textured surface encourages spontaneous brainstorming sessions and idea sharing. Employees can physically engage with the space to visualize concepts and collaborate effectively. Encountering lots of different textures can also be very stimulating. It means your brain cannot switch off like it would do when everything is made the same. It is an interruption to the mundane.
Tactile elements can also help with zoning parts of the office. Textured flooring or distinct wall materials can differentiate spaces, making it easier for employees to switch between work modes in various areas. Moving from a collaboration zone to a solitary work zone can be achieved by making a clear difference between hard floor and carpet.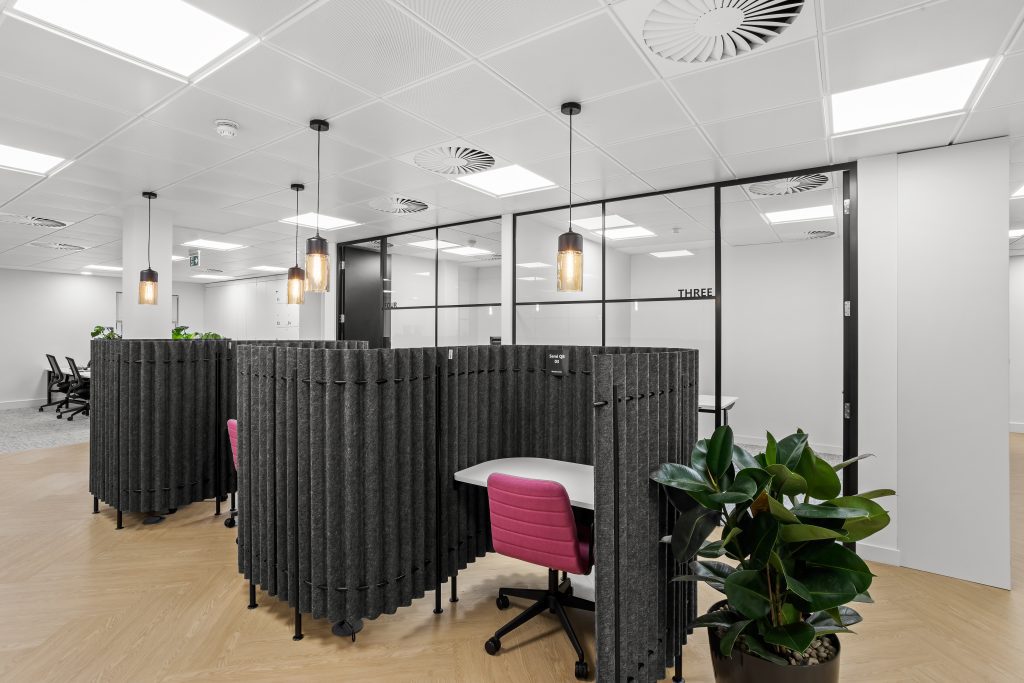 A Touch Quieter 
One of the main senses that can be affected by office environment is the sense of hearing. Employees are more likely to be stressed and uncomfortable if there is too much noise In the office. The counter to this is using sound proofing office. Tactile elements, such as sound-absorbing panels with different textures, can help reduce noise levels and create a more focused work atmosphere. Employees can experience a quieter and less distracting workspace, enhancing their concentration.
Conclusion –
The integration of tactile elements is a powerful tool for creating dynamic and engaging workspaces. By leveraging tactile elements effectively, you can transform ordinary offices into inspiring spaces that promote comfort, productivity, and employee satisfaction. It is important to remember that your office design will not only be seen but felt, leaving a lasting impression on clients and employees.
If you are looking to transform or refresh your working environment into a space for you to do your best work, then reach out to our team of designers and space planners us today!
Got a project in mind?
Let's create a plan to achieve your objectives.
Contact us today to learn more about our workplace design, space planning, office fit out services and how we can help you to unlock your office's full potential.
Let's create the space to do your best work.