News
Spacio Talks: Office Leisure Areas
Making the most of office leisure areas
Having leisure areas in the workplace can help boost employee creativity and adds a fun factor to the office. Creating an opportunity for staff to mix socially will help to build morale within your company.
A good office entertainment area can add a 'buzz' to the office and can show you as a modern brand. These areas can include games consoles, pool tables and dart boards.  Active tables such as football or ping pong also contribute to the health and wellbeing of staff. Acoustics are key in making the space work within a functioning office space.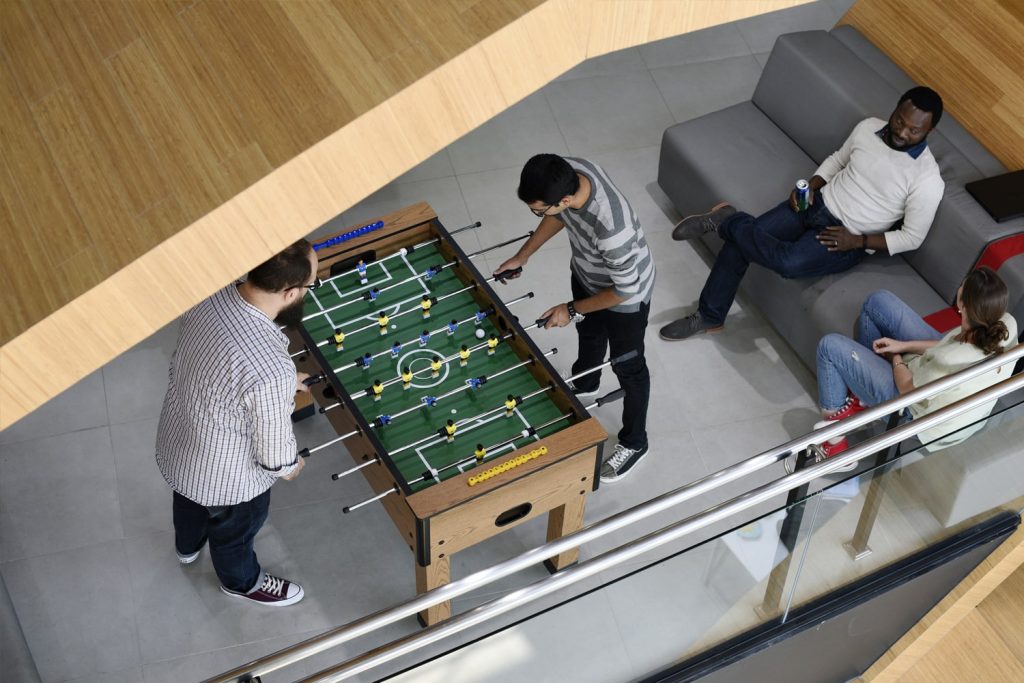 Whilst these areas can be a fun idea, they can also be loud at times, therefore we recommend keeping them away from desk and workspaces. Visually they need to have a different aesthetic from the main working area to break the day up, whilst also being more relaxed.  Keeping the work and play separate encourages employees to move away from their work and take breaks.  Building in flexibility so that the space can be changed for events and birthdays etc, opening the area to be transformed. 
Leisure areas are also great for team building, having a space for staff to communicate and engage in conversations outside of a working environment. All these factors add towards retention and staff acquisition.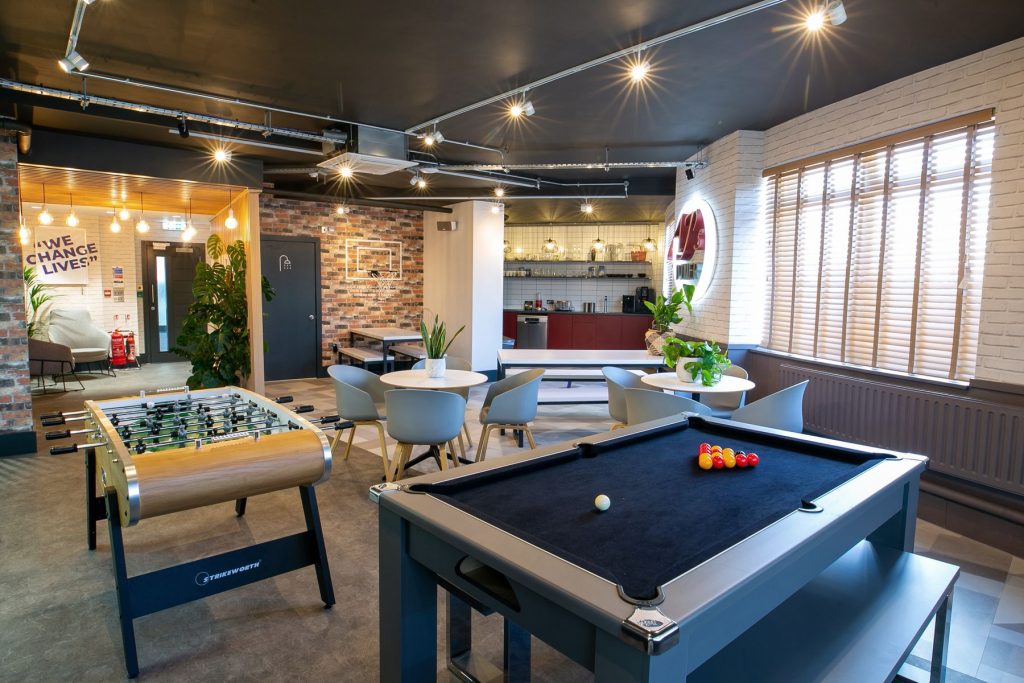 The furniture needs to be comfy, cosy, and relaxing.  Ensuring your staff have somewhere they can relax as well as gaming, can contribute to improving creative thinking, lower stress, and anxiety levels.