News
Spacio Talks: Life after Lockdown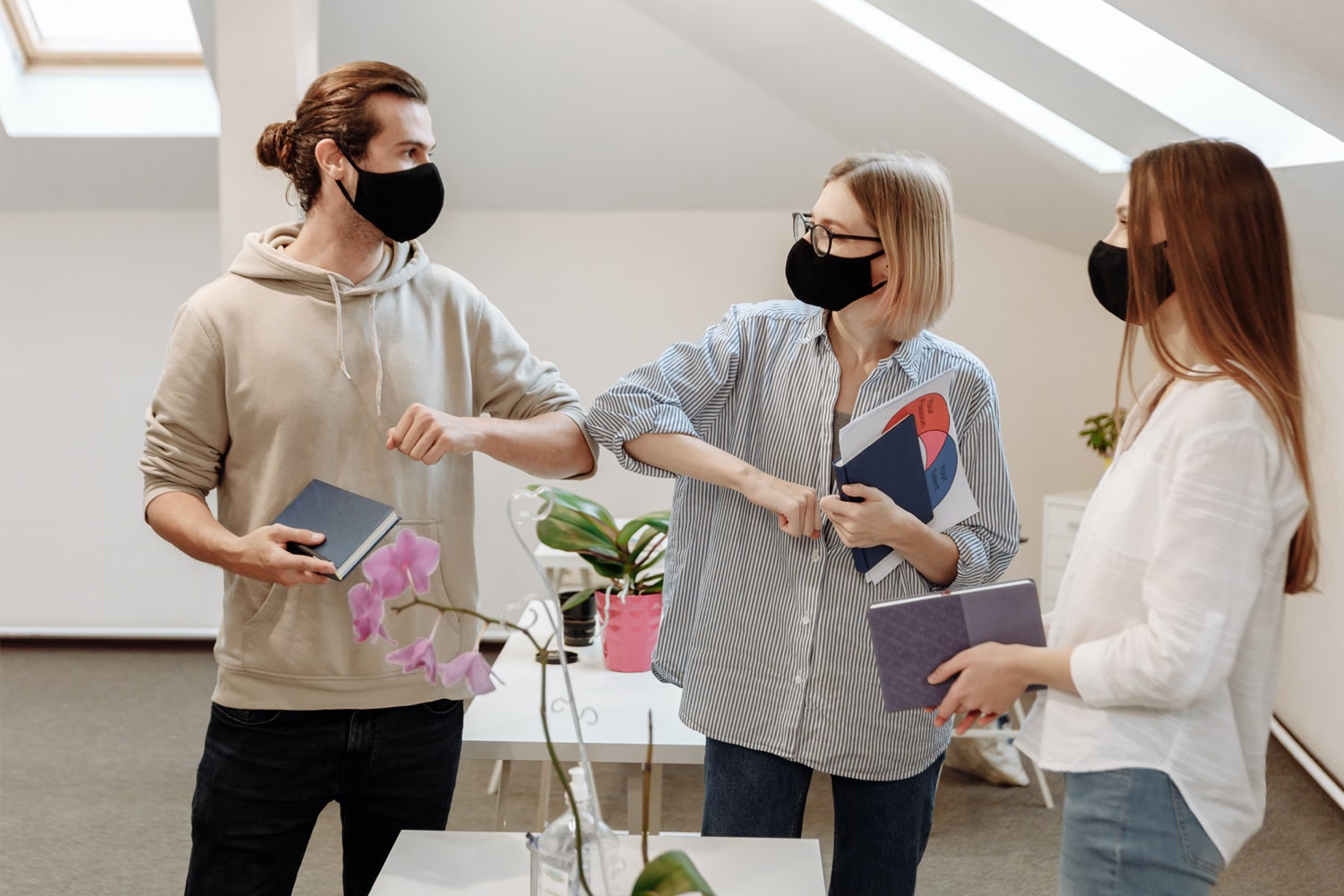 Spacio talks with Liquidline to discuss attracting their employees back to the workplace.

As we plan for a post-pandemic future, many businesses are making plans to bring their teams back to the office. However, with over a year of homeworking behind us, many have now established new, more efficient and balanced ways of working and are hesitant about returning to the workplace.
In order to attract people back to the office, employers need to work hard to understand exactly what their team liked about working from home, as well as what they disliked, then incorporating the common themes into the business. Essentially, business leaders need to learn from the lockdown experience to create a workplace that is beneficial for both the business and its employees.
Speak to Your Team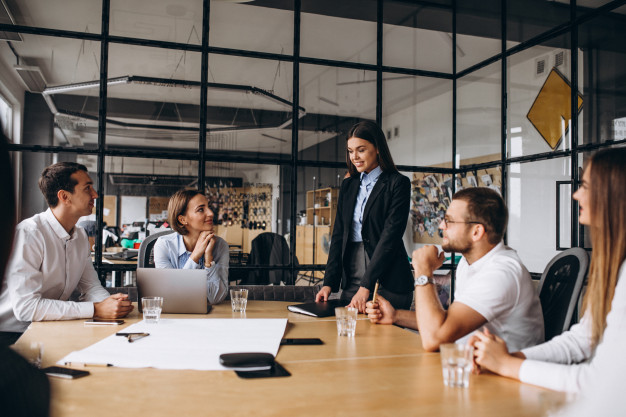 The work from home experience has been different for everyone. Some have been able to utilise a home office, whilst others have spent over a year working from a makeshift desk at the dining room table. Working parents have also had the challenge of homeschooling and childcare to deal with. We've all experienced a Zoom call that has been cheekily hijacked by a child, and whilst it may be cute for those of us without children, it can be stressful for parents who have to deal with interruptions like this 20 times a day.
Allowing workers to have an element of choice in when they come back to the office, as well as how and where they spend their time, is also extremely beneficial. This demonstrates empathy for individual circumstances and helps to build a trusting, respectful relationship between employee and employer.
Wellbeing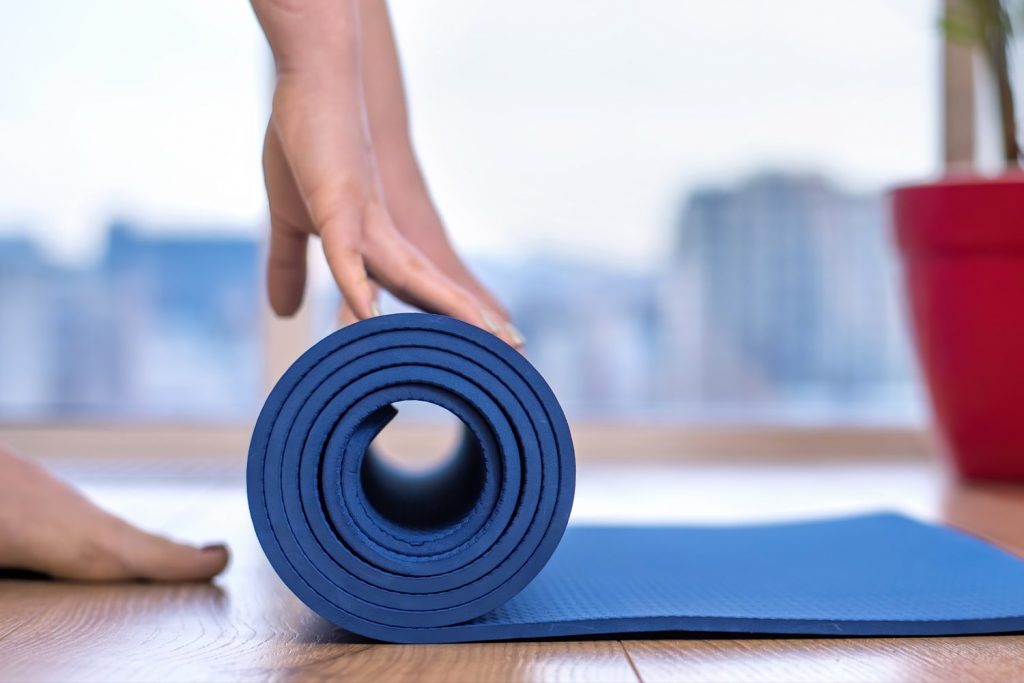 Wellbeing at work has been a hot topic for a number of years now, but with a global pandemic and months of lockdown added into the mix, employees' physical and emotional needs are more complex than ever.
Studies into our overall physical health throughout the pandemic have provided mixed results, with some suggesting people in the UK exercised more due to having more time available for recreation, whilst others believe we moved less as we were stuck at home all day. Likewise, research into eating patterns also varied. Whilst restaurants were closed we cooked at home more, which is generally healthier than eating out, however sales of snacks and takeaways soared during lockdown.
There's also the impact of lockdown on our mental health, with many experiencing increased stress and anxiety. In fact, a study conducted at the peak of the pandemic found that two-thirds of UK adults reported feeling worried about the effect COVID-19 has had on their mental health.
Healthy and happy employees are more confident, productive and provide a better experience for your customers. Creating a workplace that promotes a healthy lifestyle is a great investment for your business and there are lots of strategies you can implement to improve the physical and mental wellbeing of your team, a few of which we have outlined below.
Encourage Communication
The stigma associated with mental health conditions remains one of the biggest barriers to addressing common mental health problems. Whilst lots of work has been done over the past few years to get people talking about mental health there is still a 'keep calm and carry on' attitude in many workplaces.
Creating a workplace where team members feel they can reach out to their colleagues and managers when they are feeling mentally run down helps business leaders to address problems before they develop into bigger issues, which could potentially result in long term absence or even losing a valued member of the team.
Ensure everyone in the business understands who they can speak to confidentially if they're struggling and introduce processes whereby leaders check in on their team regularly.
Mental health charity Mind has a fantastic selection of free resources on their website about opening channels of communication and improving mental health in the workplace. They even offer management training courses that equip your team with the skills they need to deal with mental health problems.
Healthy Snacks & Drinks
Promote positive eating habits by offering a range of free healthy snacks and beverages around the office. Banish the biscuit tin and replace it with a fruit bowl with a range of fruits to suit all tastes, or perhaps offer cereals, toast and yoghurts first thing to set your team up for the working day ahead.
Keeping your team hydrated is also extremely important. If water levels are too low our brain cells can't function properly. Even mild dehydration with a fluid loss of 1-3% can reduce energy levels, impair mood and reduce performance. A plumbed water dispenser with a choice of chilled, ambient, boiling and even sparkling water encourages your team to drink plenty of water, keeping them alert, focused and productive.
Get Moving
Exercise is great for your mental wellbeing, as well as your physical health. Encourage your team to move more by launching a cycle to work scheme or arrange group activities at lunchtime and after work, such as yoga classes or five-a-side football. Installing a shower and locker space in your restrooms is also a great way of encouraging your team to cycle, run or jog to work.
Standing desks also offer significant health benefits. Studies estimate that standing at a desk for just a morning or afternoon burns 170 more calories than sitting – equating to nearly 1000 calories in a week! They also improve posture and can help in reducing chronic back pain.
Flexible Working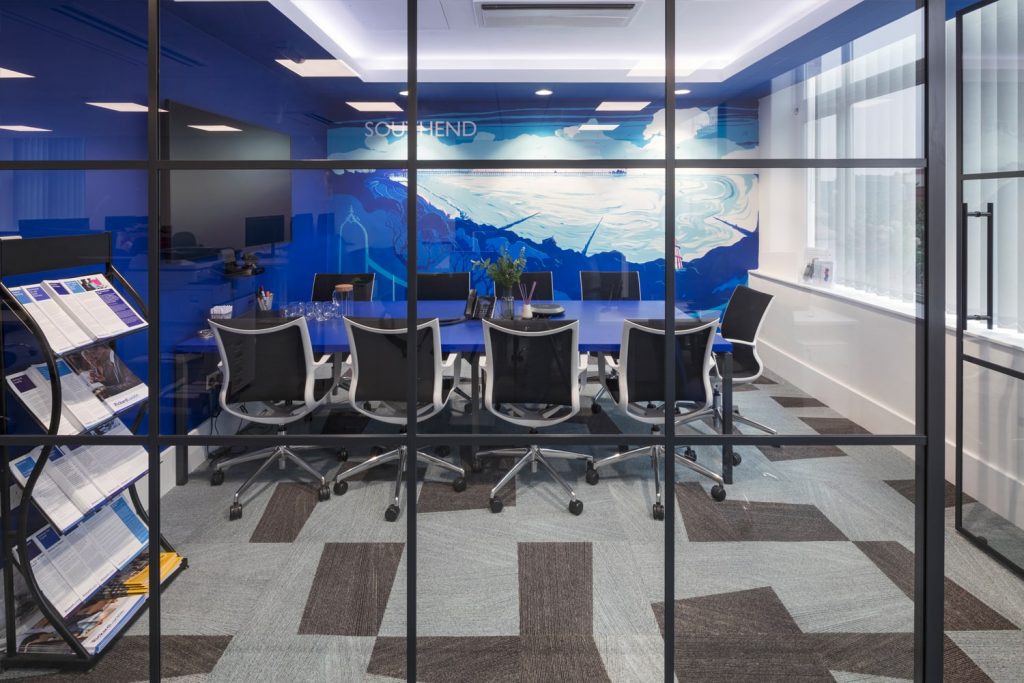 According to a recent global study, 8 out of 10 countries ranked not having to commute as the biggest benefit of working from home, giving employees more time to enjoy themselves and creating a better work/life balance.
The study also found that employees regard the ability to focus without interruptions as a significant benefit of working from home, as well as being able to vary their workspace from room to room.
This clearly demonstrates an appetite for flexibility in the workplace, and as such hybrid working is expected to emerge as a major trend in the work post-pandemic. Hybrid working involves team members splitting their working week between home and the office, giving them time to give employers the time to focus and concentrate at home, then work on collaborative projects from the office.
It's also important to increase flexibility and offer variety within the office itself. Hybrid working lends itself to hot desking, so you can create different areas around the workplace for different purposes, allowing your team to work where best suits them at the time. Create open social areas for collaboration and creativity, quiet areas for focus and relaxed communal areas to encourage employees to take regular breaks.
Create a Pleasant Workplace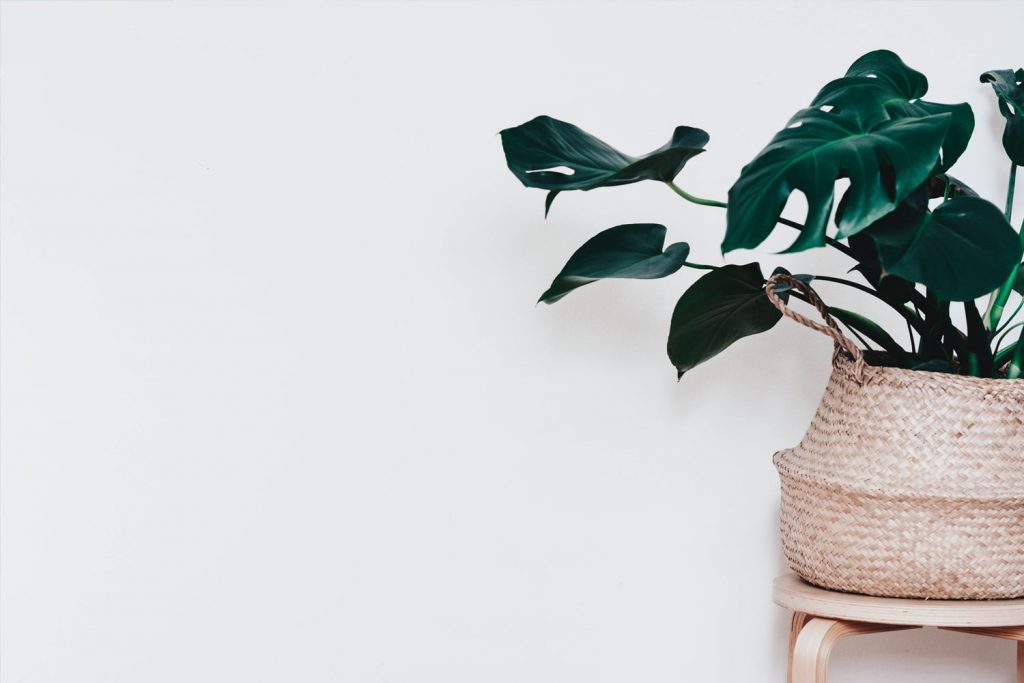 Making changes to your office space to create a pleasant working environment will benefit your team and your business. Below are just a few ideas that will create a lighter, brighter and more harmonious atmosphere in your workplace.
Add Some Personality
Your company culture and brand values should align with your workspace. Think beyond creating a feature wall of your brand colours though and instead consider the mindset you wish to impart on your team and any visiting customers. For example, a cool and playful brand may feature bean bags in a meeting room, though this would not be appropriate for a corporate professional brand. Likewise, if innovation is crucial to your business then your workplace should be designed to facilitate this. Being sat in a cubicle on your own all day is not good for creativity, so get rid of any desk screens and open up the area to encourage conversation and collaboration.
Natural Lighting
Sunlight boosts vitamin D levels, which can have a significant effect on our health and wellbeing. Vitamin D keeps our teeth, bones and muscles healthy, and is also great for improving sleep, boosting mood and maintaining a healthy immune system.
In the UK we get 50% less sun than our European neighbours so it's essential we get our sunshine fix where we can. So, ditch the blinds, add more windows where you can and let as much light as possible shine into your office.
Free Refreshments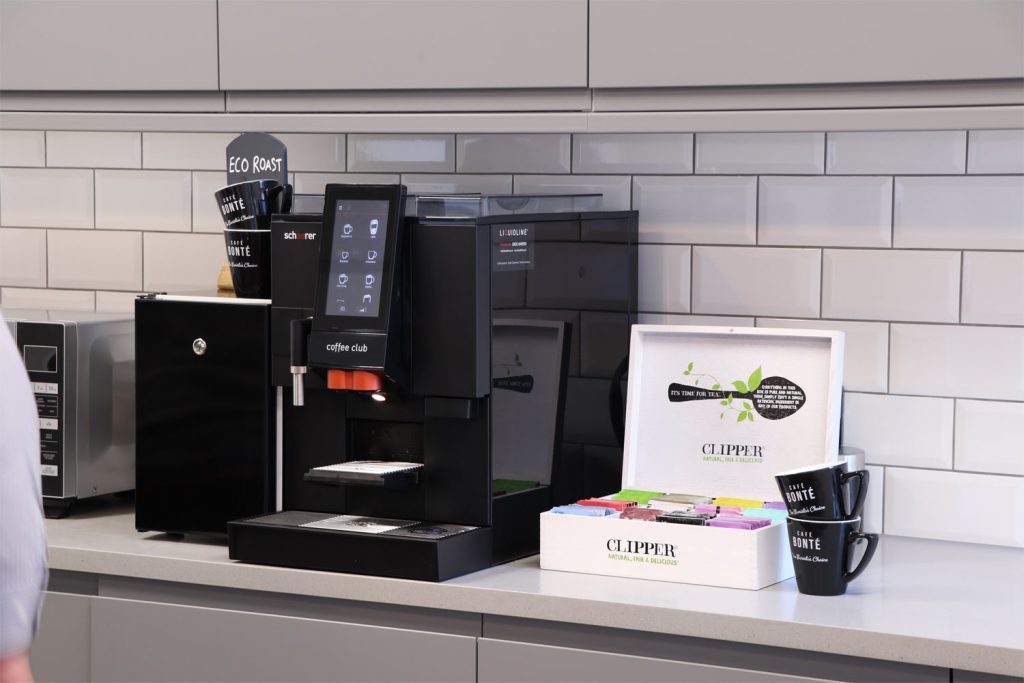 A recent survey conducted by recruitment experts Reed found that 40% of employees regarded high-quality free tea and coffee as the perk they value most at work.
We can't all have our own in-house coffee shops like Google or Goldman Sachs, however, a jar of instant just doesn't cut it anymore. By investing in a bean to cup coffee machine you can provide your team (and impress your visitors!) with barista-quality coffee at the touch of the button.
Good coffee is great for the soul and improves productivity, mood and creativity – all positives for employees and employers.
Get Green-Fingered
Indoor planting is great for improving the aesthetics of a workplace and also offers health benefits in terms of improving air quality, reducing stress and improving productivity. They're also great for reducing noise pollution in busy offices.
Low light, low maintenance plants are often the best choice for the office. Peace lilies, rubber plants and monstera are a great place to start. All can handle low levels of sunlight and thanks to their large leaves are efficient air purifiers, removing toxins from the atmosphere.
Get an Office Dog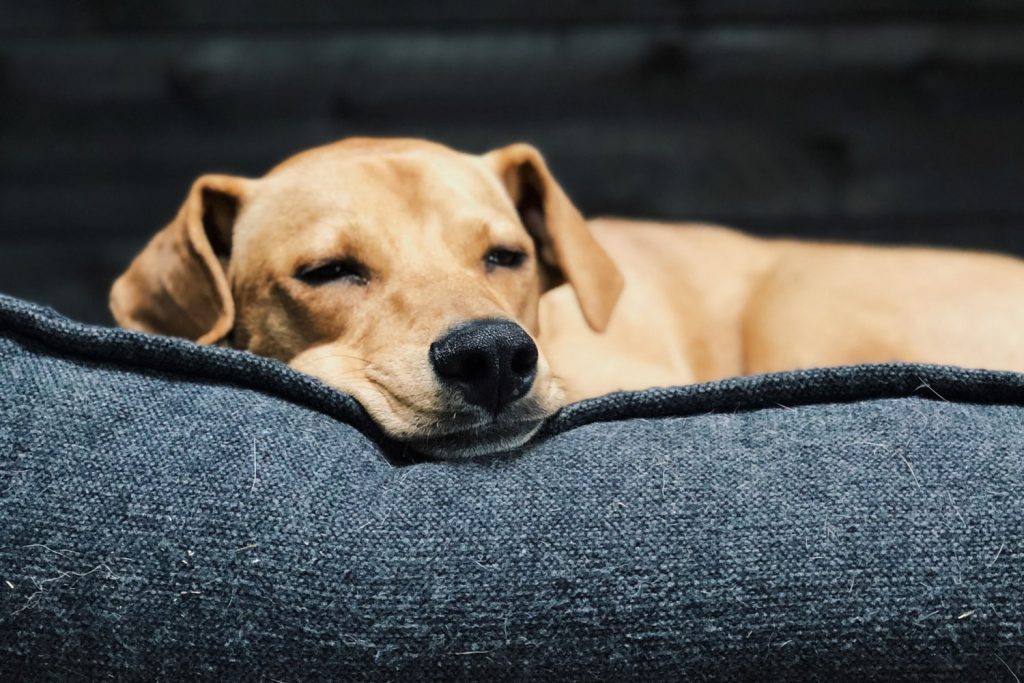 It's not uncommon for workers to share their office with a furry friend these days and for good reasons. Canine company is scientifically proven to offer comfort, reduce anxiety and improve wellbeing. Having a dog in the office also encourages positive behaviour change such as taking regular breaks and going out for walks. It's also great for the dogs who don't have to be stuck at home on their own all day.
Before you allow staff to bring their furry best friends to work though, you should always consult with the wider team first. Some people may not like dogs or have allergies, in which case it wouldn't be appropriate to allow a dog in the office. Not every dog is suited to an office environment either. Nervous or hyperactive dogs are probably best left at home, but if you've got a super chilled pup then there's no reason they couldn't make the perfect mascot for your office.