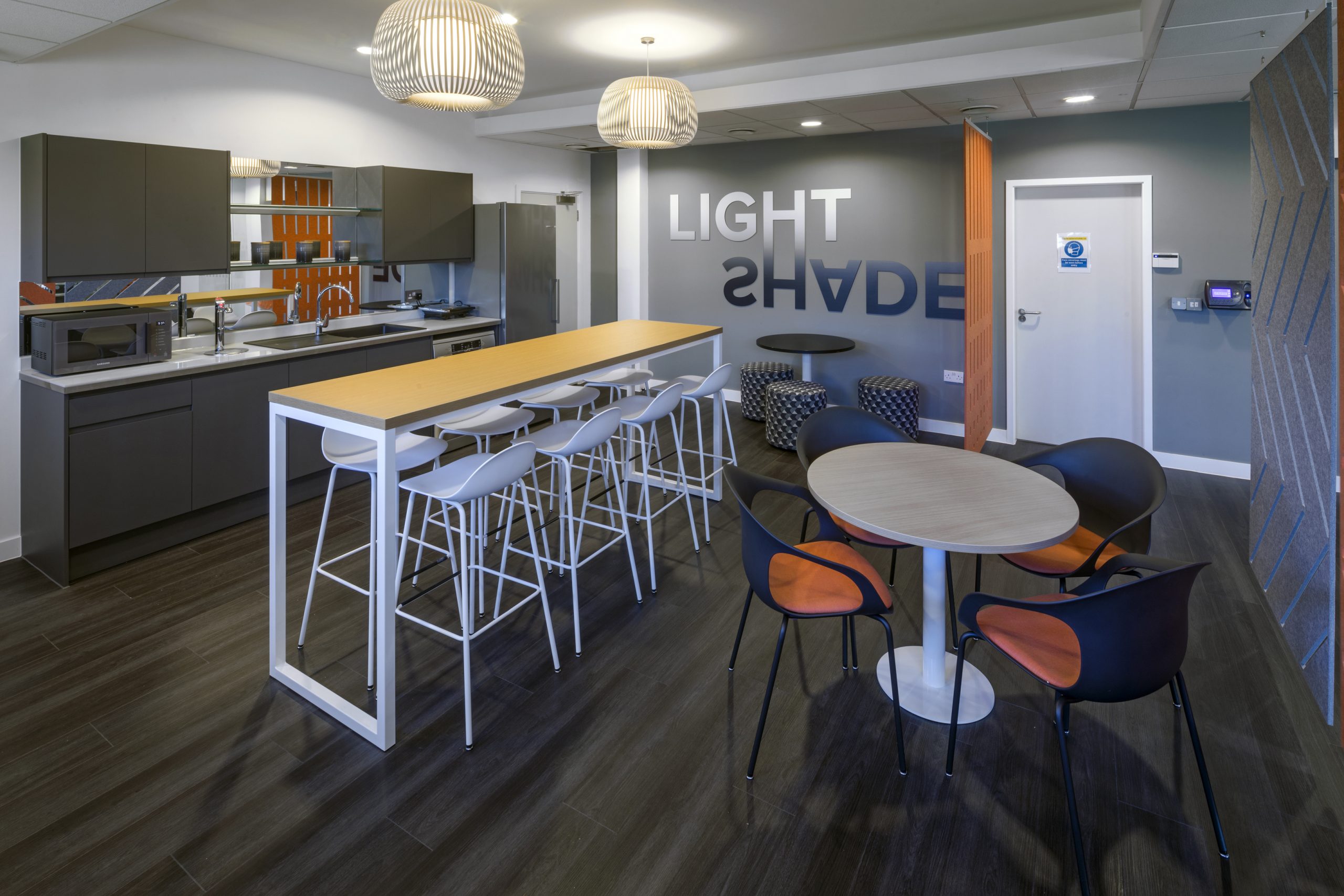 Commercial
Yewdale
As the head office for the team at Yewdale, their Wickford office needed a bit of a facial lift and rearrangement to allow for more private office space and a team breakout area. With the return to work leading the way for most of the changes needed, it was vital that flexibility was built into the scheme. Yewdale's brand also needed to be kept at the forefront, to give the space personality and a contemporary feel.
Contact us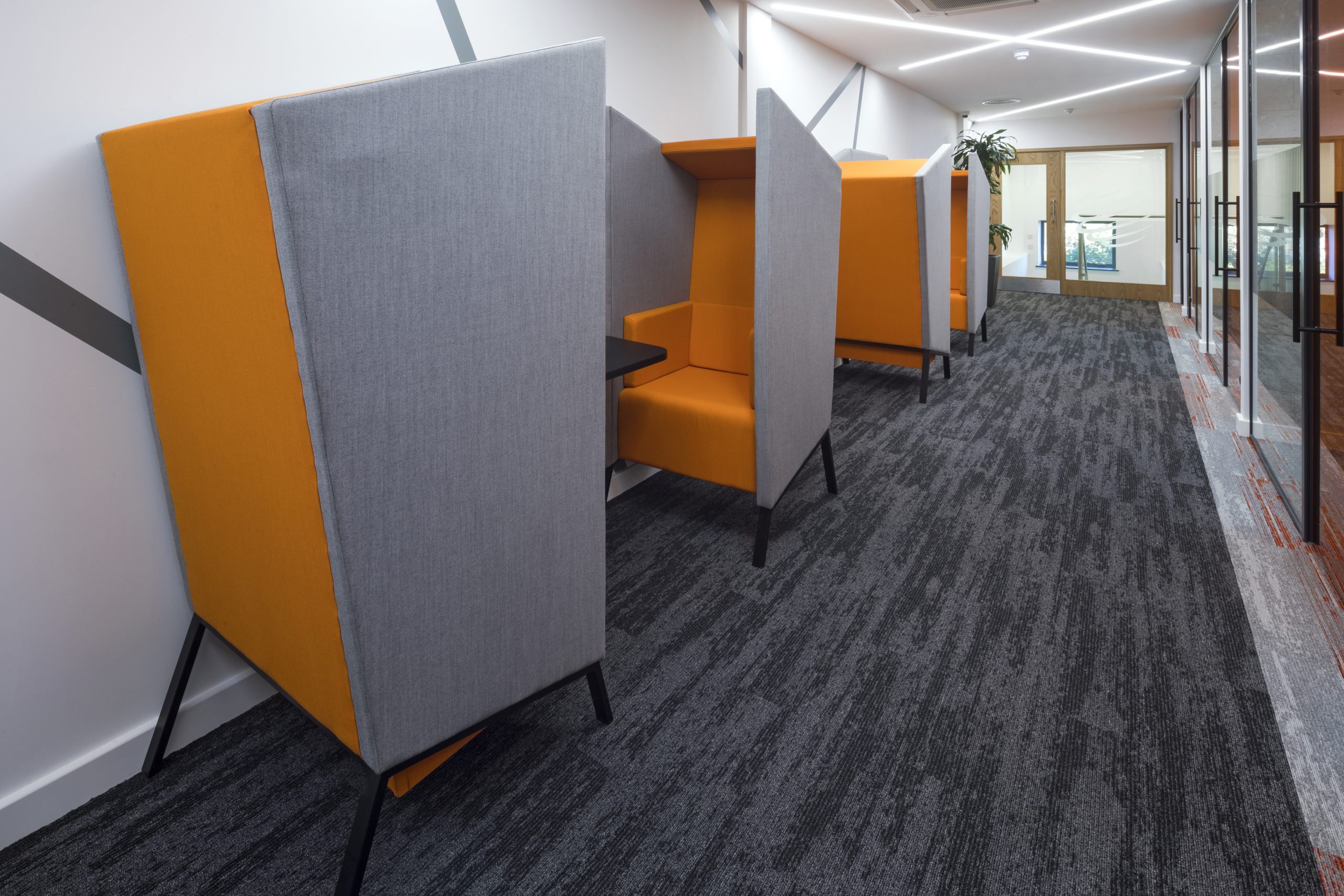 Solution
Creating a journey from the front door through to the first floor, was the initial design process, taking out all of the current areas that were not used and opening up the space for a guided tour of the office and warehouse. A simple change of flooring helped to lift the space and keep a continuous finish throughout, whilst also building in a hard wearing finish for a high traffic route.
Within the ground floor the space was opened up and the kitchen replaced for a simpler design piece. Utilising mirror and glossy textures to bounce light around a space that only has high up windows. Due to this space being used by both staff and clients, acoustics was key to its success - therefore hanging felt baffles were installed to act as both sound absorbers and aesthetic continuations.
Moving up to the first floor the new long corridor was purposefully broken up with huddle furniture, to invite small collaboration points and linear led lighting strips zig zagging across the ceiling. Clever paintwork mirrored the ceiling lines onto the walls, adding in small details without over designing the space.
Each private office has a orange glass door, again breaking up the monotony that could have been. With the shadow of the offices spilling out into the flooring, through a small flooring change detail. Within each office sits a wall of white cork, to both help with acoustics and the textural finishes to an otherwise harsh room.