Office Refurbishment London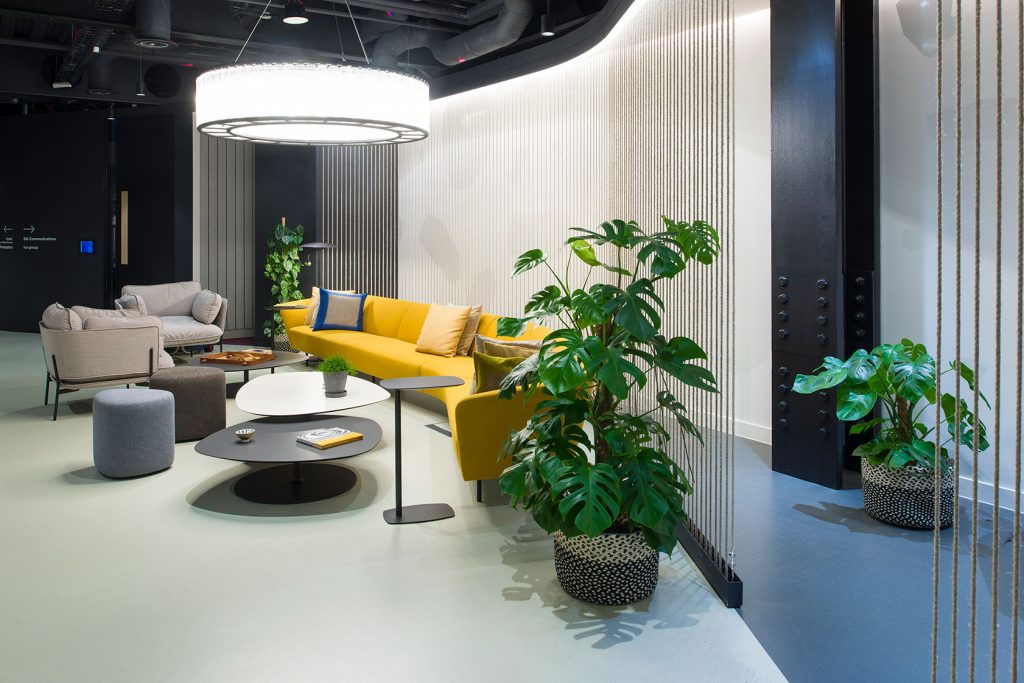 Spacio are the leading providers of office refurbishment in London, providing organisations with intelligent workspaces that bring out the best within your internal teams.
Our specialist inhouse design and installation team work closely with each of our clients to understand and deliver the vision you have in mind for your commercial refurbishment project in London.
Is It Time For An Office Refurbishment?
How do you know it's time for a refurb? Well, as soon as you have any doubts about your existing workspace or the design of your interior, then it's time to talk to one of our specialist designers for a full discussion to reimagine your existing premises.
It may be that you've recently rebranded your logo and marketing materials, so your current workspace no longer reflects the colour palette and design choices of your brand, or perhaps you've simply outgrown your workspace and must accommodate a growing team with extra wiring and infrastructure to meet the technical needs of an expanding organisation. Whether you need to move to new premises or make the most of your existing floorplan, our office refurbishment designers can assist in creating the perfect work environment for your entire organisation to thrive in.
If you're unsure about what you're looking for in a contemporary office, our designers will ask some thought-provoking questions and provide you with solutions to problems you didn't even know you had.
Transform Your Office Space To Keep Your Team Happy and Productive
Spacio understands that businesses are built around people, which is why we're the leading choice of office refurbishment companies London-wide. If you're aware that your employees are stuck in a rut in their current workplace surrounds, then it's time for a rethink. If they're frustrated about a lack of storage for their files and equipment, or don't have access to meeting rooms or collaborative workspaces to allow them to complete their tasks efficiently, then our commercial refurbishment London team can help.
When employees are unhappy, you'll notice that their productivity and concentration levels tend to dip, which spells bad news for your company profits. Our designers can create a spacious, modern interior filled with natural light and contemporary storage solutions to boost the mood and commitment of your existing team members.
How Do Spacio Work?
We have a strict rule at Spacio; that we don't offer out-of-the-box solutions to our clients. Instead, we take the time to get to know you, and understand the beliefs you have about your organisation, including your company mission so that our office refurbishment team are able to create an entirely bespoke interior for you.
As we gain an understanding about how your team members interact with each other and the way in which your daily operations run, we can build up a picture of the type of bespoke office interior and layout that you could benefit from. We'll also discuss where you see your business heading in the next five years so we can be sure that we're providing you with a design that you won't outgrow as your business progresses. By futureproofing your office refurbishment in London, you can be assured that you're getting true value out of the project.
Design Consultation With The Office Refurbishment Specialists
Before we begin designing your workspace, our job is to listen to your needs and interpret the best way to redesign and refurbish your offices. Sometimes it can be surprising for companies to hear that what they'd envisaged to be an enormous and costly project can actually be as simple as redesigning the office layout and investing in some modern, ergonomic furniture upgrades with social breakout spaces along with areas for shared creativity.
Our design team will bring your ideas and vision to life with a series of creative tools including mood boards, 3D visuals and concept walkthroughs so you can be truly excited about each step of the design and installation process.
Spacio are committed to working with your defined budget and meeting deadlines to ensure that your London office refurbishment project is completed with minimum disruption to your daily routines. Each of our team has incredible drive and passion towards providing our clients with an office refurbishment that they love.
If you're ready to reimagine and revamp your existing workplace, then it's time to get in touch with our specialist design team today. We're excited to get started on your next commercial refurbishment project – so get in touch with our experienced team today! Follow us on our social media and stay up to date with the latest office design trends.