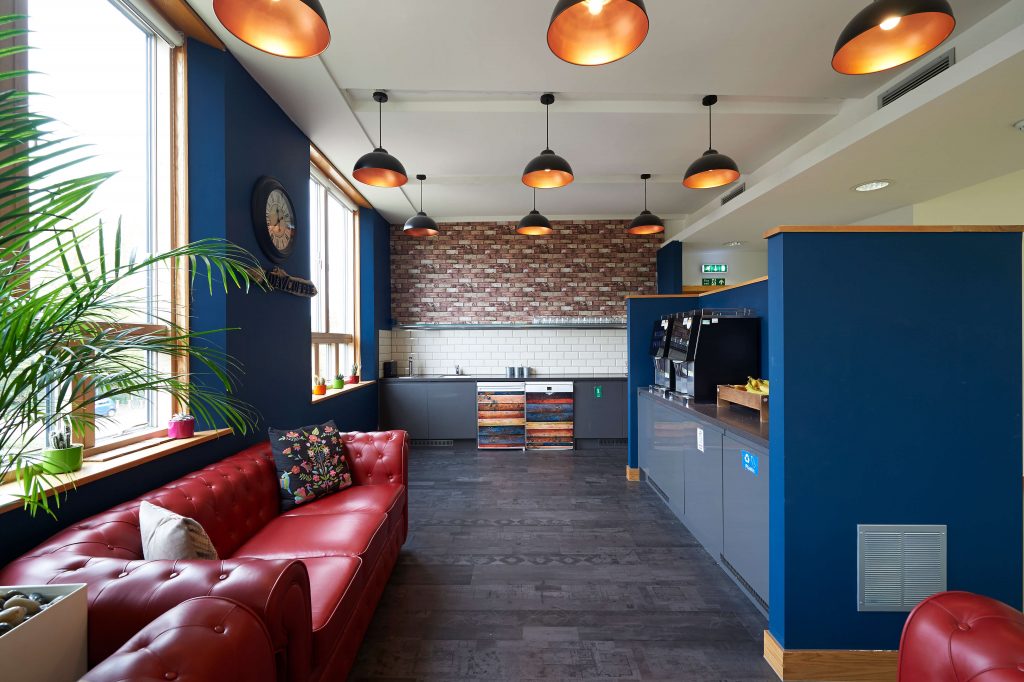 Spacio are proud to have an incredibly experienced London office interior design team, who are available to take on your next office design project. Whether you need to plan an entire office fit out, refurb or simply need to invest in some ergonomic furniture to improve the productivity and workflow of your organisation, our office design team in London are on hand to help you visualise the transformation of your work environment.
Office Interior Design With A Difference
Our design specialists work in a different way to other office design companies you may have come across. Instead of deciding that your business is the same as others within your sector, our office interior design London team take the time to get to know you as an individual brand with individual needs.
We want to create an interior that matches the personality of your company, and we strive to build a design that allows this character to shine through whilst clearly conveying your brand ethos.
We avoid out-of-the-box solutions at all costs, instead opting for our creative London office design team to create an entirely bespoke design that meets the precise needs of your organisation.
We Help Companies To Create The Perfect Office Design Vision
Of course, not all of our clients sit down with a crystal-clear vision of what they're looking for. Spacio are proud to have worked with some incredibly prestigious clients across a wide variety of sectors, so our passionate office design team have plenty of experience in helping companies to identify the vision of what they're looking to achieve from their workspace.
We begin by listening to you describe the way in which your teams interact each day, the challenges you face and the potential of your business over the next five to ten years. These are just a small selection of factors that we take into consideration before we begin our extensive design process. Our designers will work tirelessly to find solutions to meet every potential problem or goal you may have so that your new office interior keeps your team's productivity rates high whilst futureproofing your business so that your design still remains viable in the years to come.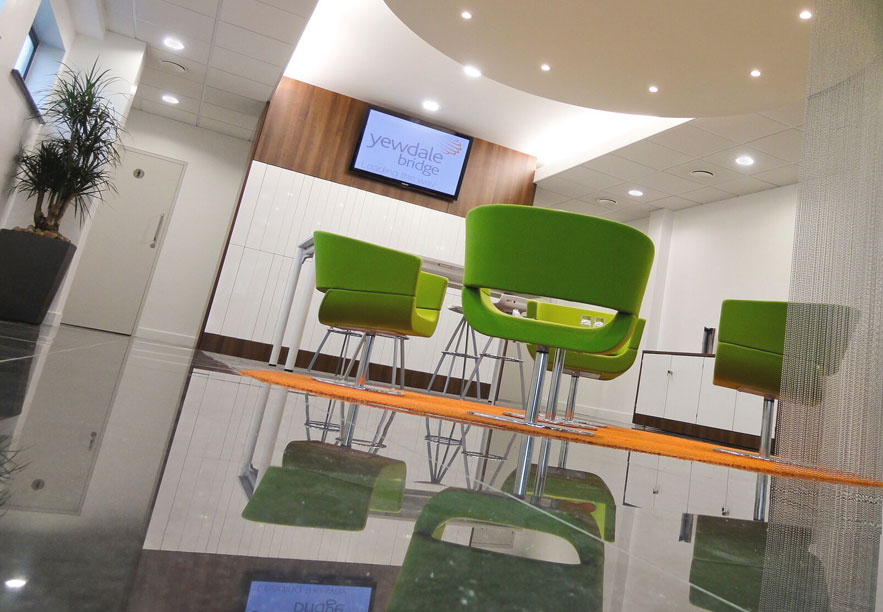 The Creative Office Design Process
Our London office designers go through a meticulous planning process for each and every job that we take on. After we've gained a thorough understanding of your business, including your motivating factors for this interior design project, we can begin to build a brief and put together project outlines for you to review.
The next step is for our designers to conceptualise, model, test and present a series of stunning visuals for you to peruse, so that you're able to clearly imagine how your finished workspace will look. We go the extra mile in comparison to other office design companies and will provide you with a comprehensive package of visuals including mood boards, furniture choices, concept walkthroughs and 3D models. During this stage, you'll also receive a full breakdown of the pricing associated with your chosen interior design, so that you're fully aware of the overall cost of the project.
Our team are entirely committed to sticking to your budget and meeting each of the predefined targets of the project. We understand that disruptions to your daily operations can be costly to your business, which is why we're dedicated to working diligently to ensure that we're able to complete the installation on time and at the cost that was agreed with you.
Why Should You Choose Spacio?
Spacio has over 40 years of experience as a family partnership providing sophisticated and contemporary office space designs. We have worked with a range of clients from different industries, which has allowed us to create a wonderfully diverse portfolio for the benefit of our future customers as much as our existing client base. The experience we have gained allows our customers to save tens of thousands of pounds on their projects due to the care and duteous planning which goes into each of our office design interior installations.
No matter how large or small your project is, our team are ready and waiting with a 'can do' attitude to take on your design and build. Get in touch today to find out more about our services. We're the only office design company you need to call!
Follow us on our social media channels to stay up to date with the latest office design trends.