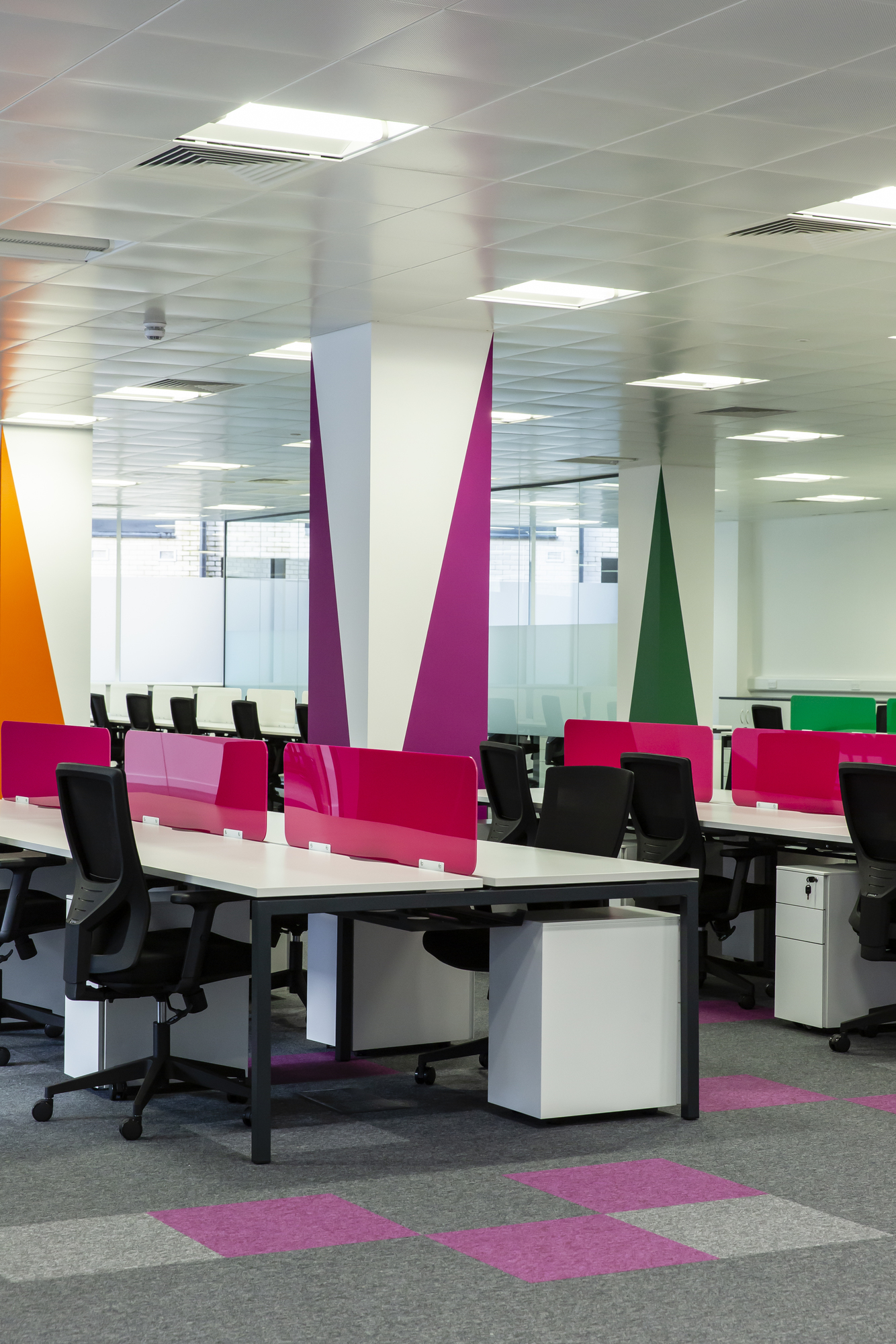 Property Management
Pinnacle Group
Pinnacle Group involved the Spacio team early on, inviting us in to research the property options open to them in Chelmsford's City. An open plan office was the preference, to house a larger team and have ample space for breakout areas. Space plans were vital to plan in not only for current staff numbers but also for future growth. The collection of teams needed to be carefully positioned to ensure the daily working was not affected by changing office location.
Contact us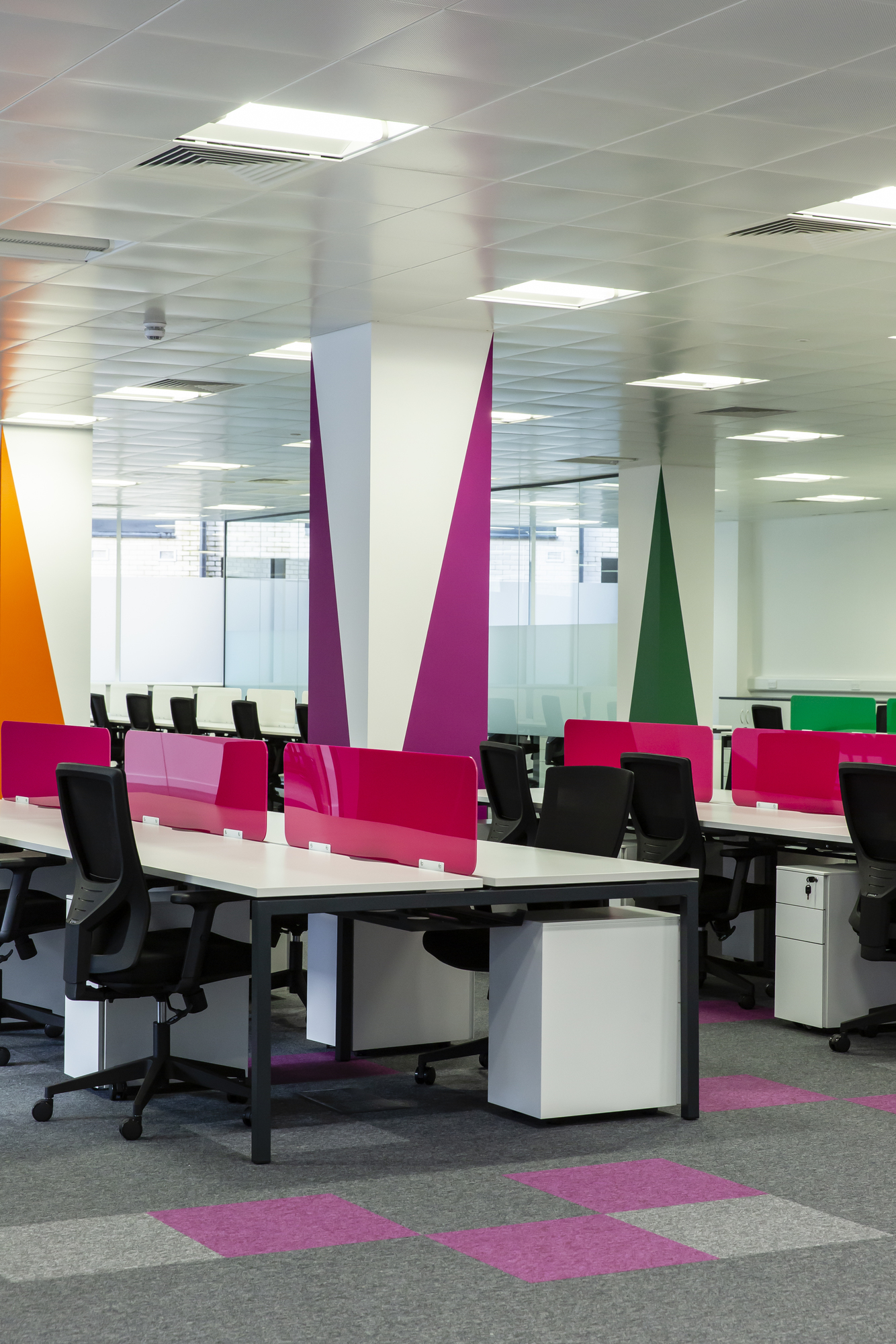 What we achieved
Through the schematics it was an easy decision for the team at Pinnacle to choose the right building to move into. The next stage was to work as a collaborative group to select the correct furniture and finishes throughout. Due to the space having columns running throughout, the vibrant Pinnacle Group colours were applied in a triangular formation as a nod to the branding.
To keep the colour pops continuing, the carpet was also injected with random coloured tiles and lighter grey tones to break up the open plan view. Interjecting breakout areas sit in the middle of the space allowing all teams to have full use of the office. Additionally, the kitchen creates another zone that invites staff to use the space, keeping it light and bright with simple but light finishes.