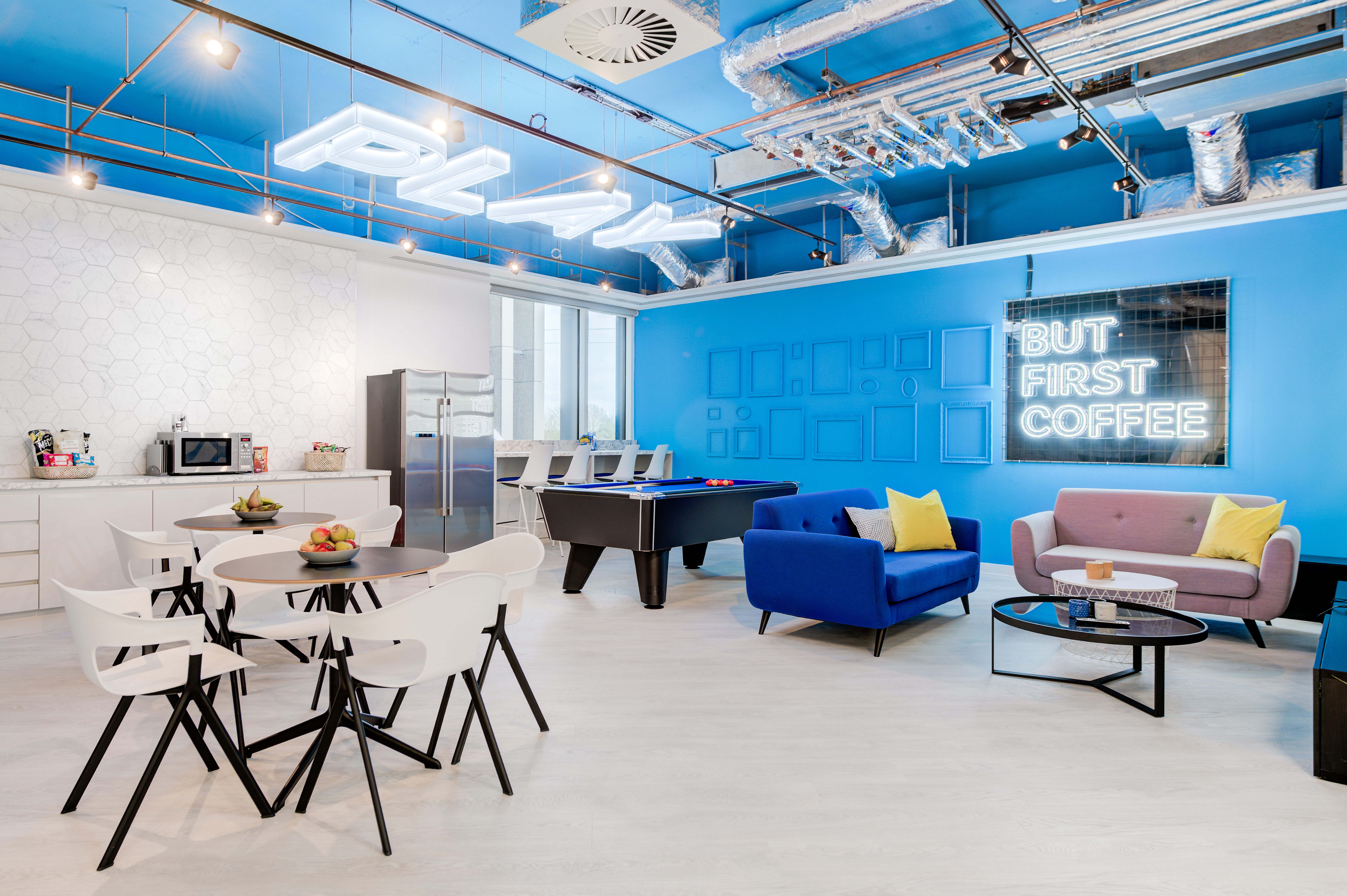 electronics
Cambrionix
After meeting the team at Cambrionix, it was clear the biggest need for the new office was space for business growth. With two teams, engineering and operations, a plan was required to showcase how the office layout could work harmoniously for all daily tasks. Alongside the considered workspace, a sizeable breakout area was part of the briefing, allowing the staff to have an area to relax in.
Contact us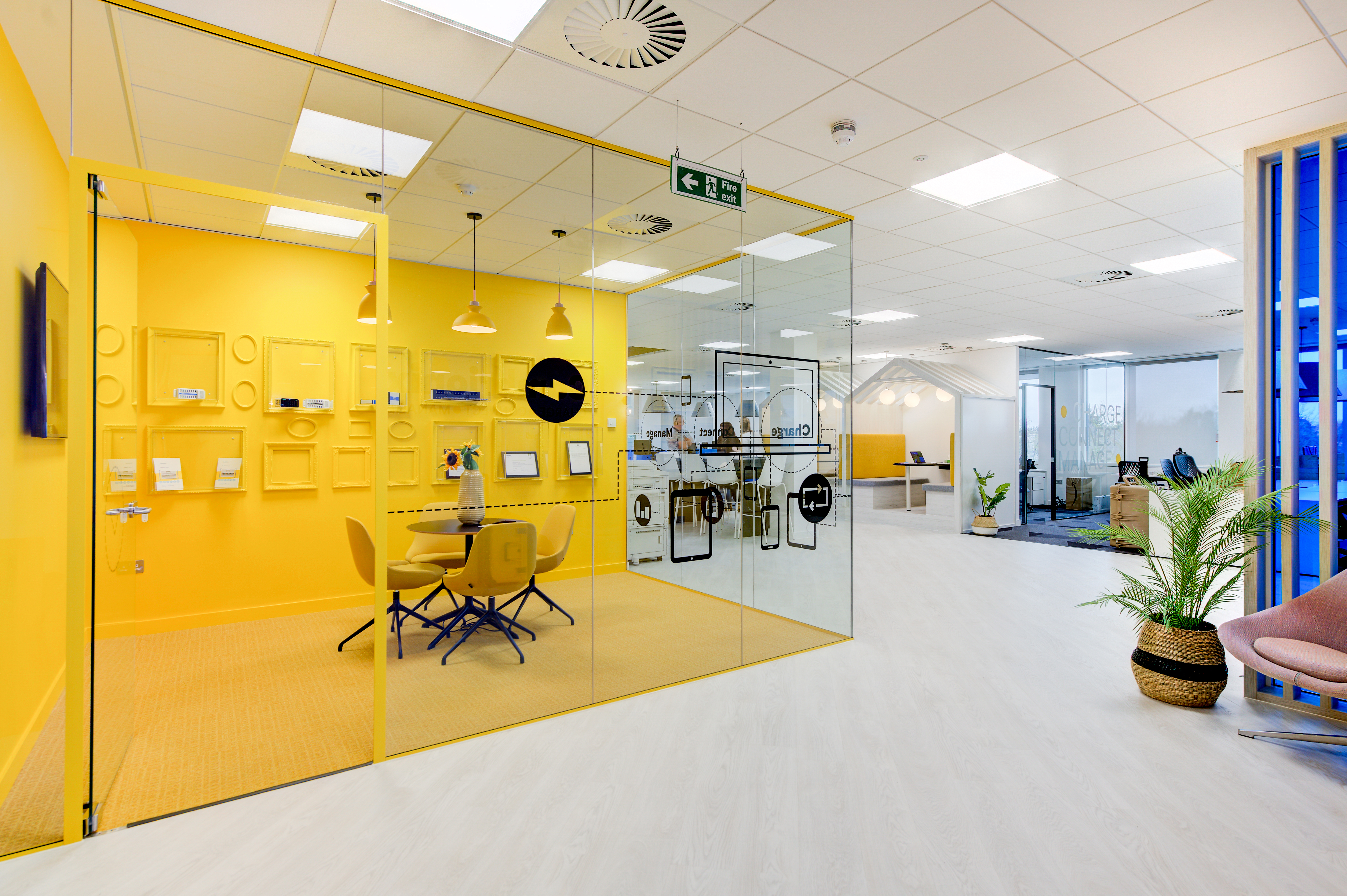 What we achieved
First steps were taken to allow enough space for each team and for a 10% growth within the business, with the addition of a fully bespoke lab for the engineering team. The design of the lab was created to ensure it had the same level of detail as the rest of the office. As an allowance for both directors to see both of the teams, we designed their office to sit in the middle in a glass form.
Using the branding as the main basis the design was constructed around who Cambrionix are as a brand and team. Punchy bright blue hues adorn the breakout area, giving not only a dedicated space to relax and play within, but creating a visual change from the main office floor. To add some sunshine to a part of the office that is away from any windows, a completely yellow meeting room was designed, bringing light and happiness to even the darkest of spaces.
Bespoke details run throughout, coming in the form of soft meeting pods, illuminated 'play' and 'coffee' signage and wall graphics. Fabrics were chosen for each furniture item to compliment the surrounding finishes, pairing the brand hues with different stitches alongside wooden tones, marble accents and fresh planting.